Model NO.:
SR-STAINLESS STEEL PIPE
Cross-Section Shape:
Round
Connection Type:
Seamless
Thickness:
0.25-3.5mm, 0.25mm to 3.5mm
MOQ:
25ton/40 Hc Container
Steel Grade:
200,300,400 Series
Shape:
Round,Square,Rectangular,Embossed,Thread,Slot
Polish:
Satin,Bright or Mirror
Model Number:
201/202/304/316/316L/430
Transport Package:
Standard Export Package
Specification:
DN10~DN900

             
1.Description:
 
      This 316L stainless steel round tubing is suitable for transport of fluids and gases in chloride environments. The tubing is seamless for a smoother interior flow and greater burst strength than welded tubing. It has is alloyed with molybdenum and has higher resistance to pitting and crevice corrosion in chloride environments than 304 stainless steel. The tubing is annealed to restore formability for bending or flaring the tubing and has an operating temperature range of -325 to +1,500 degrees F. This seamless round tubing meets American Society for Testing and Materials (ASTM) A269 specifications for quality assurance and is suitable for use in applications such as food and beverage preparation equipment in wash down environments.
    Metal tubing, also called fractional tubing, is used to transfer liquids, air, or solids, and it is characterized by a round shape and a hollow center. Metal tubing is commonly made with various grades of austenitic stainless steel, aluminum, copper, brass, and titanium materials and their alloys. Construction types include seamless, welded, or welded and drawn. Seamless tubing has no seam or weld point, which enables it to better withstand high pressure and resist corrosion. Welded tubing, made by rolling and welding metal sheet stock, is weaker than and not as rounded as seamless tubing, but it has a more consistent wall thickness for tighter wall tolerances. Welded and drawn tubing, also known as "drawn over mandrel" (DOM), is typically welded tubing that is drawn through a die and over a mandrel to create a smooth inner diameter, which gives the tubing comparable corrosion resistance to seamless tubing while still offering welded tubing's tighter wall tolerances. Compression, vacuum, sanitary, and flared fittings connect tubing or redirect flow in a fluid handling system. Metal tubing is used in HVAC and plumbing systems and for applications in the aerospace, automotive, chemical processing, food and beverage, manufacturing, and medical industries.
2.Specification
 
Material

304:0cr18ni9, 0cr17ni8

201:1cr17mn6ni5n,1cr13mn9ni1n

316:0cr17ni12 or as customer's request

Size(round pipe)

9.5, 12.7, 15.9, 17, 18, 19.1, 20, 21, 22.2, 23, 25.4, 28, 318, 35, 60, 63.5, 73, 76.2, 88.9, 101.6, 

114.3, 127, 133, 159, 168, 219 mm or customized

Size (square pipe)

10×10,12×12,18×18,23×23,38×38,50×50,70×70,100×100,20×10,23×10,24×12,25×13,36×23,

40×20,50×20,60×15,75×45,80×60,95×45,100×60,150×100 mm or customized

Size (oval pipe)

30×15,80×40 mm or customized

Thickness

0.24-3Â mm

Length 

6m or according to customer's request

Outer diameter

6.35-219mm

Tolerance 

Outer diameter :±0.2mm

Thickness :±0.02mm

Length :±0.5mm

Process method

Code drawn, annealed with nitrogen protection, ultrasonic,automatic shape, polished

Finishing 

A: sanded  B: 400#-600# mirror  C: hairline brushed  D: TIN titanlum

E : HL brushed & mirror (two kinds of finishing for one pipe)
 
                                                                  Chemical Composition 

Material

C

Si

Mn

P

S

Cr

Ni

201

≤0.12

≤0.75

9.5-12.5

≤0.045

≤0.03

13-16

0.8-1.5

304

≤0.08

≤0.75

≤2.0

≤0.045

≤0.03

18-19

8-10

316

≤0.08

≤1.00

≤2.0

≤0.035

≤0.03

10-14

16.0-18.5

430

≤0.12

≤0.75

≤2.0

≤0.04

≤0.03

16-18

≤0.6
3.Products Photo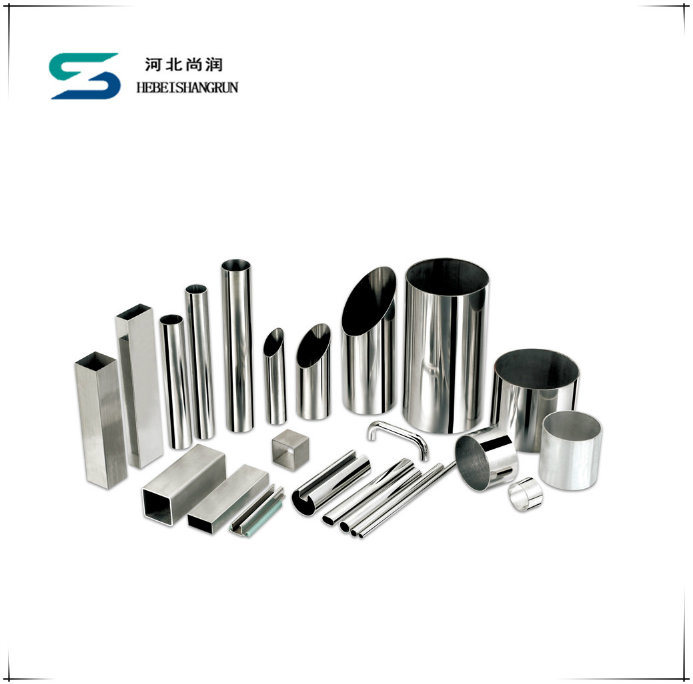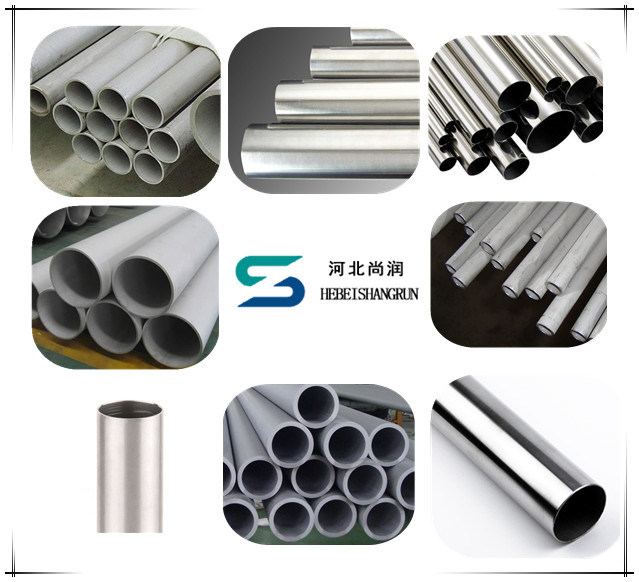 4.
Packing and delivery
    Packing Details for AISI 304 304L 316L Seamless Stainless Steel Pipe:
   1:Several pipes be covered with waterproof protective packing materails ;
   2: Then be bundled with strips together;
   3: Well loaded and be transported to the loading port .
 
Payment

Payment by T/T, 30% as advance payment and 70% balance pay before shipping.

 

Delivery time

A.7 days if this goods is stock goods.

B.20 days if this goods will be produced after order

Validity

Valid time is 3 days for price usually.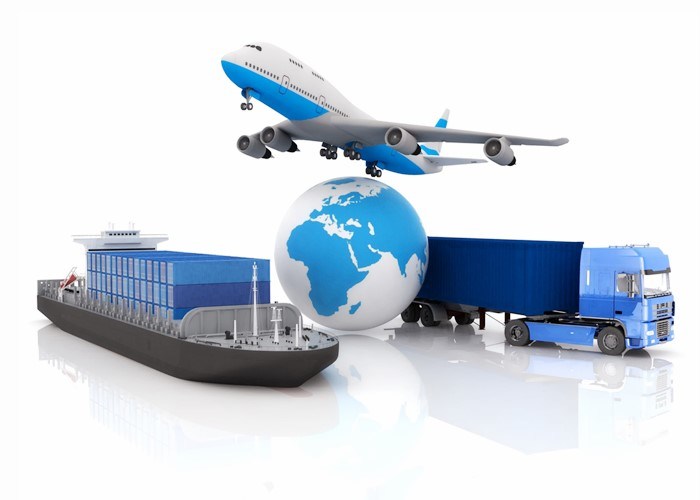 5.
FAQ
  1. What  is your major market?
    90% of our tubes export to Europe and Latin America, like Russia,Poland, Lithuania, UK,Columbia,Canada,etc..
 2. What is your location?
    Our headquater is in capital city, Beijing, and our factories are located in Foshan City which is a famous stainless steel production base. 
 3.What's the annual output?
   Vinmay produce more than 25000 tons stainless steel tubes in a year.
4. What is your welding method?
    All of  our tubes are welded by tig welding methods and fully welding and smoonth inner welding, without blisters, leak welding or black line. 

5. How do you control the quality during the polishing  process?
   1)As for the mirror polish square/rectangular tube , we will polish it as least four times)
   2)During the polishing processing, we set a special sanding wheel to polish the welding part.
   3)To avoid scratches,after polishing,the tubes will be lay out on a steel crate then we could lift the whole steel crate instead of the tube.
  4)On the other hand, we use the gunny bags to protect the tube's surface when the tube laying-out.
6. How do you inspect the tubes?
The Quality inspectors inspect the tubes during each production processes from raw material,tube welding,polishing,packaging.
1) Â Before the production of each machine, we will have the first checked and record the data.
2). During the production, our inspector and engineer have been carefully moniting and we record the        data every two hours.

Please send your message to us if you have any questions or inquiries, we will reply you within 12 hours !
 
The design of middle through hole is easy to install, Barrel Damper is usually used in small spaces. ABD barrel dampers are the perfect solution for a wide range of applications. Barrel dampers are widely used in automobile interior decoration, household electric appliances, furniture, hidden socket, etc. Our dampers can make the movement of structures soft, quiet and safe to mitigate the impact, avoid the damage, increase the mechanical life, reduce noise, and improve product quality.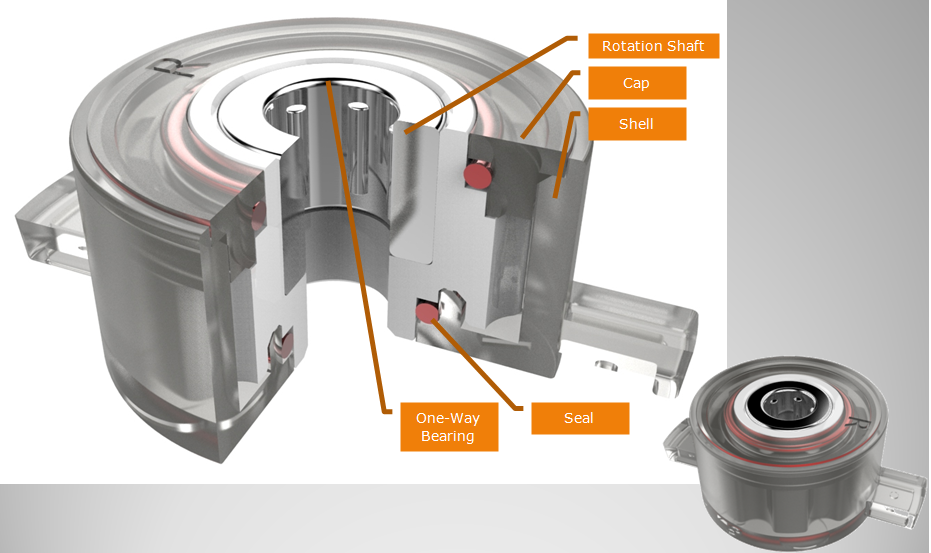 NOTE:
1. Please contact the corresponding product engineer for specific torque products.
2. Max. rotation speed: 50r/min
3. Max. circle rate: Clockwise180 °, 180 ° anti-clockwise for 1 cycle
4. Operating temperature: -10~50℃
5. Storage temperature:-30~60℃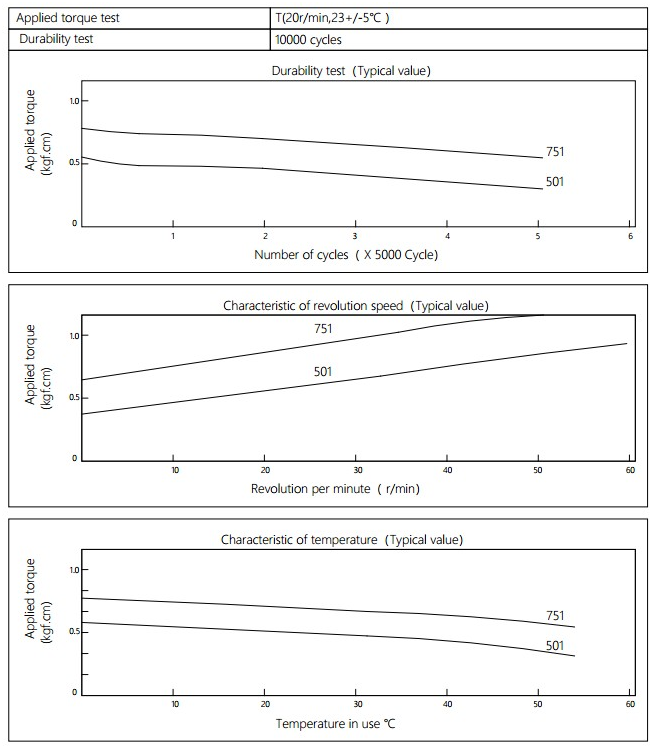 Applied torque:(T)
Test Temperature:23+/-5℃
Rotating speed:20r/min
Durability test Method:Clockwise 180 °, 180 ° anti-clockwise
Rotating speed:20r/min
Test Frequency:1cycle/min
Test Temperature:23±5℃
Durability test cycle:10000 cycle
Test result criteria: Store in the room temperature for 24 hours or more after the test, recording to the torque T=T±30%T.
Barrel Damper
Barrel Damper,Plastic Dampers,Manual Barrel Damper,Toilet Seat Damper,Plastic Barrel Rotary Damper
Shenzhen ABD Equipment Co., Ltd. , https://www.abddamper.com